Protect Your Home: Hire Only a Licensed Contractor
To protect yourself from scam artists, obtain a permit from the Building Department. The Building Department makes sure the contractor of choice is licensed in the State of Florida if a licensed contractor is required for the work being done, and by pulling a permit the building department also makes sure that the contractor has the necessary insurance to protect the homeowner.
Also, if the value of the work to be done at a residence is over $2,500, the contractor must file with the Clerk of Courts a Notice of Commencment (NOC) that is signed by the homeowner. This protects the homeowner financially from the possibility of having to pay twice for the work being completed. The NOC ensures that the contractor is responsible for paying the sub-contractors and material suppliers. After the permit is issued, an inspection, or series of inspections will be performed by the building official or a certified inspector to see that all work is completed and meets city zoning, city statutes, and state building codes.
HIRING A CONTRACTOR?
Here's some advice from Florida's Construction Industry Licensing Board
* Don't be victimized by someone making a door-to-door presentation offering to do repair
jobs or home improvements "on-the-spot" and requiring a cash deposit.
* Ask to see their Florida state registered or Florida state certified contractor's license.
* Get at least three bids, and ask for references of work the contractor has completed in your area. Make personal contacts and ask about the quality of work.
* Require a written contract with the contractor's license number on it. Don't sign if there are any blank areas and until you fully understand the terms.
* Don't pay cash, don't let payments get ahead of the work completed, and don't pay the full cost of the job up-front. Make sure that building material costs are paid; ask for receipts.
* Check workers' compensation coverage by requesting to see a certificate of insurance. If injuries occur on your property, you may be liable.
You can verify if a Florida contractor has a state license by visiting www.myfloridalicense.com
Contractors Are Licensed
Depending on what state you are from, you may not be aware that most States require contractors to be licensed (the State of Florida requires all contractors to be licensed). Think about it this way - would you want an unlicensed dentist, doctor or lawyer working for you? So, why would anyone take a chance while working with an unlicensed contractor! Your don't want to risk your safety and you want to protect the value of your home, protect yourself, your family and your neighbors -use only licensed professional contractors.
We are honest and most importantly we finish jobs on time AND on budget.
Our work is not done until you are completely satisfied. That's our promise and guarantee.
Call us NOW for a FREE estimate!
We serve Miami-Dade and Broward Counties.
Sky High Construction, Inc
Call Abraham Guterman, President
at 786-306-5955
Licensed and Insured CGC 060127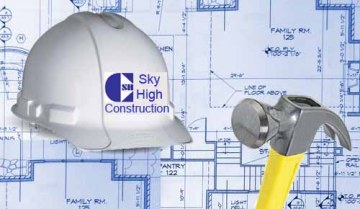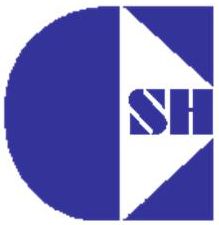 Email: Abraham@SkyHighFL.com
Home Projects About Us Contact Us